Thanksgiving is my favorite holiday.
The food, family, friends, football, the food… nothing beats a delicious Thanksgiving dinner with all the trimmings.
Our family takes turns traveling to either my side or Good Papa's side for the big day. We'll bring wine and help out in the kitchen, but, ultimately, my mom and mother-in-law run the show (they both do a fabulous job by the way). 
This year, in addition to spending Thanksgiving day with extended family, we are going to continue a "Friendsgiving" tradition started with close friends four years ago.
Yep, two turkey dinners in one year! I think I'll need to read over my tips to stay fit during the holidays.
Friends are bringing some sides, but much of the cooking falls upon our shoulders.
So, I've enlisted the help of a few blogger friends to share some mouthwatering Thanksgiving recipes you'll be thankful for.

Tasty Thanksgiving Recipes You'll be Thankful for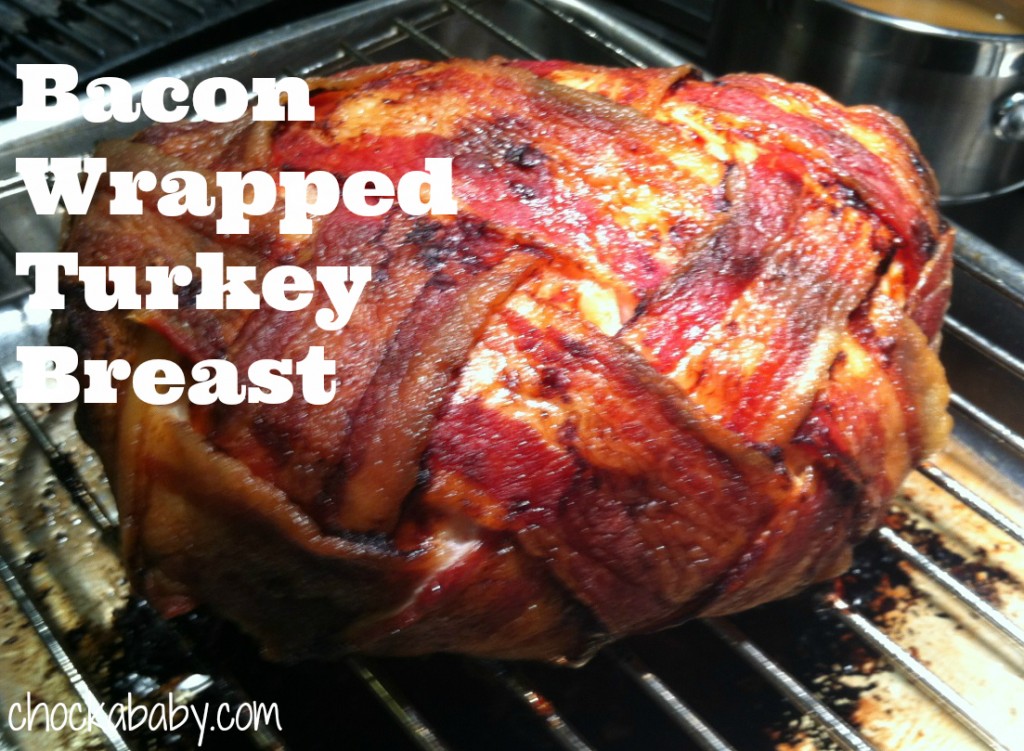 This Bacon Wrapped Turkey Breast from Chockababy is perfect if you are having a smaller gathering and don't need to roast an entire turkey, plus BACON.

Stuffing is the ultimate Thanksgiving food for me. When else is it socially acceptable to sit down and eat a huge bowl of bread? This fabulous stuffing recipe from How I Pinch a Penny has step by step directions with pictures so preparing my favorite dish is a breeze.

I avoided sweet potatoes when I was little. It wasn't until I woke up and realized how amazing they are that I started to prefer them over their white potato cousins. This Sweet & Spicy Sweet Potato Bake from Teaspoon of Spice is a perfect combination of sweet with a little added smoked paprika to give it some spice.

Are you having a difficult time deciding between sweet potatoes and white potatoes? Why not make both in one amazingly delicious dish! This Layered Potato Gratin from Girl Gone Mom is an elegant alternative to your standard mashed potatoes.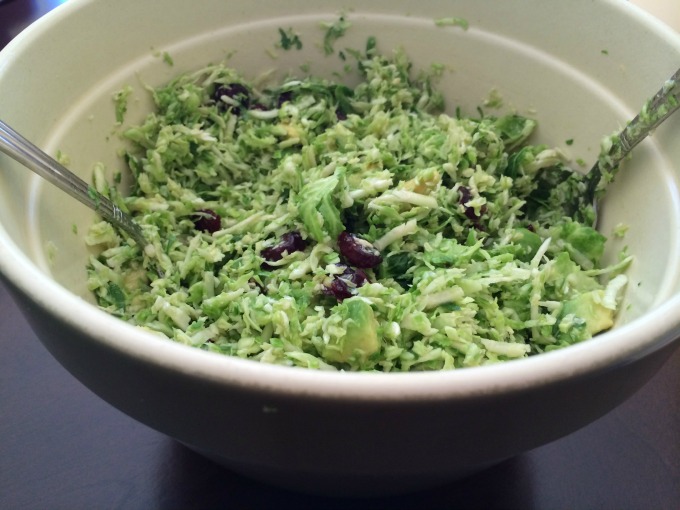 So many Thanksgiving recipes are extremely labor intensive. It's refreshing to see a recipe that'll take no time at all and taste just as good. Shaved Brussel Sprouts Salad with Avocado and Cranberries from Vegging at the Shore is a nice compliment to all the heavier dishes on the table.

Truthfully, I never touch the cranberry sauce. I think it looks pretty and all, but it's just not my thing. This year I am determined to give it another try. This Ginger Cranberry Sauce from Teaspoon of Spice sounds tasty enough to win me over!

I am not much of a baker, but I am willing to learn. Apple pie was on my Fall To Do List, so I am going to give this Apple Pie Recipe from Scratch from NEPA Mom a try.

If my apple pie fails, at least I have these Two Bite Pumpkin Pies from Vegging at the Shore as a delicious back up. These bite-sized pumpkin pies are easy to make and simple adorable.

Don't forget the Thanksgiving decor! Check out some Thanksgiving Table Settings from Making Our Life Matter.

Do you have a go-to Thanksgiving recipe? Share it or your favorite dish to eat in the comment section below!