W is almost 15 months old and absolutely loves reading stories with me.
He'll pick up a copy of I Love You Forever, waddle over to me, shove the book in my face and demand, "Bu!"
I am thrilled with W's recent obsession with books. As a former Kindergarten teacher, there's nothing I like better than a good read aloud.
Although W insists upon reading the same books (e.g. Go, Dog, Go! Sammy the Seal, He Bear, She Bear) over and over and over again, I like to sneak in a few new ones when I can.
Halloween is almost here, so I made it my mission to share my favorite "scary stories" with W. I'll admit these stories are the not the scariest, but I guarantee the kids will love them!
Don't forget to check out Fun Halloween Songs for Kids and more on my Fun page.

 Scary Stories for Kids
*Disclosure: This post contains some affiliate links, and, at no additional cost to you, I will earn a commission if you decide to make a purchase. 

What Was I Scared Of? by Dr. Seuss
Who wouldn't be afraid of a pair of spooky, pale, green pants with nobody inside?? This is my all-time favorite scary story for kids. Your kids will love the rhyming and the twist at the end.

The Berenstain Bears and the Spooky Old Tree

by Stan and Jan Berenstain
W's favorite bears go on a spooky adventure. Will they ever make it back home to Mama Bear? Follow the bears as they explore the spooky, old tree.

The Teeny-Tiny Woman

by Paul Galdone
This scary story has a humorous ending that the kids will love. You could even have your children write/tell their own "Teeny-tiny" story.

In the Haunted House by Eve Bunting and Illustrated by Susan Meddaugh
This story takes you through a haunted house. It's funny to see who gets scared at the end of the story. W enjoys the lift-the-flap version at his Grammy's house.

Five Little Pumpkins by Dan Yaccarino
This story is not very scary, but it's W's favorite by far. You can find the song and video at Fun Halloween Songs for Kids.


Goodnight Goon: A Petrifying Parody

by Michael Rex
Goodnight Goon is a parody of the classic book Goodnight Moon. You will seriously laugh your way through this book and your kids will love it too. When I taught Kindergarten, this book served as a great tool for teaching comparing and contrasting.


The Berenstain Bears Trick or Treat by Stan & Jan Berenstain
The bears are back causing mischief again! I like this story because, like all Berenstain Bear books, it teaches a lesson at the end. Appearances can be deceiving.

Scary, Scary Halloween

 by Eve Bunting
Here's another Eve Bunting book that is the perfect choice to read on Halloween. I remember reading this book as a little girl. The pictures are fantastic. This is another book with a "twist" at the end.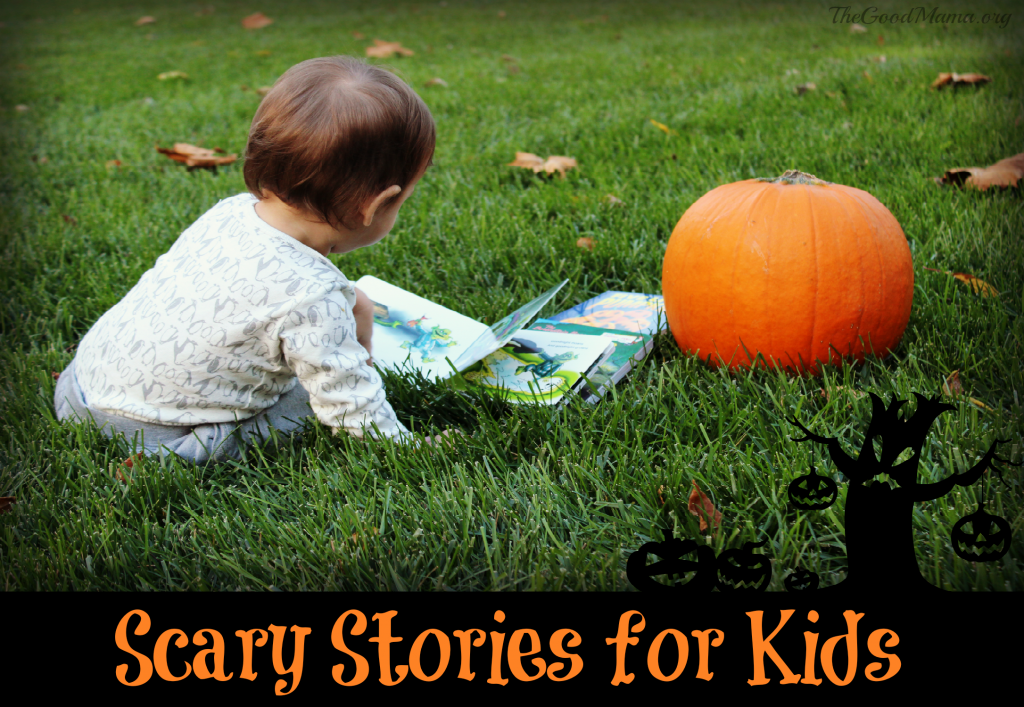 Do you have a favorite scary story? Let me know what it is in the comment section below!